Why this Website?
Our community has been sustained since AD 345 for 1700 years by knowing each other and marrying people from within the community. It was easy when everyone lived in a small area in Kerala. Our small population also helped us to keep our relationships strong.
Now our community is spread across the globe. Even though we are Christian, we are split into Jacobite and Catholic. Within the Catholics, we belong to different rites and dioceses. Due to these reasons, we do not have a unified umbrella to keep us together.
Site KnanayaCommunity.org is an attempt to create that unified umbrella and bring the community together for its future sustainment. This website is created and managed by a group of community loving people.
Vision
Knanayacommunity.org vision is to provide global platform for Knanaya people to keep their history and sustain their traditions, culture and values for generation to come.
Mission
Create a global database of Knanaya people including the past, present and future
Provide a single place to get news and information about the community
Create and maintain Knanaya family ancestry
Provide a online search tool for finding people
Manage Knanaya organization's operational information
Create a global communication tool within the community
Create a global matrimonial site
Provide a way to verify a person's Knanaya identity
Provide features like craiglist in major cities within the community
Create custom Knanaya family website linked to Ancestry of the family
Generate statistics to serve the community better
Provide a platform for people to bring changes within the community
Our plan is to add everything in this website to help maintain Knanaya community's culture and growth. More features will be added as time goes.
Team Members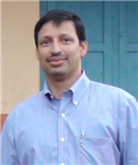 Sibi Karakkattil
Knanaya Community is a unique community in the world. Sibi considers being born into this community is one of the great blessings he has received from God. As a result of globalization, many communities and cultures are disappearing. It is the duty of every proud community member to protect and sustain it as long as we can. With this in mind, he started this project with a few of his friends.
Sibi started his computer career as a software engineer in Infosys Technologies in 1993 in Bangalore. Since then he had many opportunities to design and create many applications to solve complex business problems of large businesses. He has served the Dallas Knanaya Catholic association for 10 years in various positions, including 4 years as president. With this experience and his information technology knowledge, he believe he can greatly help solve the Knanaya community's long-term challenges of preserving ancestry and sustaining Knanaya community.
Sibi was born to Philip Karakkattil and Aleyamma (Padinjarel Uzhavoor) as the 6th child in Eravimangalam, near Kaduthuruthy. He is married to Priya (Daughter of K J Joy and late Cicy Mupprapallil). They have three daughters, Reshma, Raina and Rachna. They currently live in Dallas, Texas.
---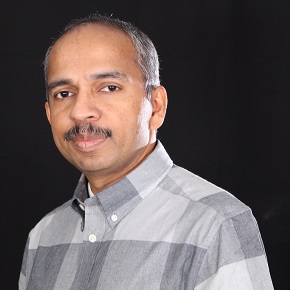 Shibu Jacob Oliyil
Shibu Jacob has more than 25 years of experience in software development spanning different industries. He is the son of K.K. Chacko and Chinnamma Chacko, Oliyil, Kallara. He currently lives in Richmond, VA with his wife Jisna (daughter of A.U. John and Naithikutty John, Pullappally, Kottayam) and their three daughters Leann, Christine and Elaine.
Shibu believes that 'knanayacommunity.org' is a great platform to unite Knanaya people around the world by providing a global database and communication tool. He is an active member of Knanaya Catholic Congress of Greater Washington.
---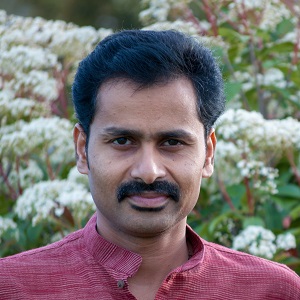 Bijoy Mathew Theruvath
Bijoy Mathew (son of Late Mathai and Mary Theruvath, Payyavoor) currently lives in Dallas, Texas with his wife Princy (daughter of Philip & Late Mary Kunnakkattumalayil, Alex Nagar) and they have three kids, Evangeline, Dazzle and Mathew. He worked 11 years as a teacher and now works as a natural Resource specialist for the State of Texas. He currently serves as an auditor of Dallas Knanaya Catholic Association.
Bijoy believes knanaya community is a unique community and it should keep the unity to survive the obstacles and "knanayacommunity.org" is a great digital platform to keep a warm relationship between members of the community.
---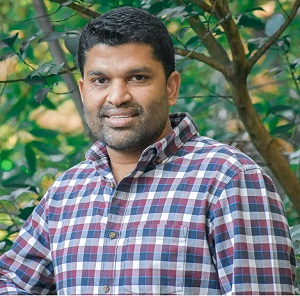 Jose(Vineeth) Thomas Kaduthodil
Vineeth is a Social Worker by profession and currently works as an Adult Protective Services investigator for the State of Texas. He is the son of Thommachan Kaduthodil & Thresiamma (Kalapurackal, Koodalloor) from Kidangoor. He is married to Lini (Daughter of Lukose & Annamma Chennangattu, Vakathanam). They have two children Nylah and Nora, they currently reside in Rowlett TX.
Vineeth believes a common platform for Knanaya people around the world will strengthen their connections and keep them united. He currently serves as the Secretary of Dallas Knanaya Catholic Association.
---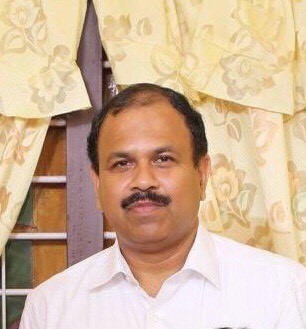 Joice Lukose Mattathikunnel
Joice Lukose currently lives in Chicago, Illinois with his wife Jaisy and his two children, Aliya & Alina. He is the son of Lucka and Aley Mattathikunnel, Kallara. His wife Jaisy is from Kothanalloor (Daughter of Mathai & Aleyamma Panayaparambil). He has 23 years experience in software development with various skills in system and programming languages.
Joice believes the 'knanayacommunity.org' is a great way to connect all the Knanaya people from around the world and provide better understanding about the community.